2021 International Festival song winner LaVie Lujah recently released his debut album titled 'I am LaVie Lujah'.  With this album, the talented reggae singer/songwriter seeks to push boundaries and break barriers using music, crushing the stereotype that has plagued many festival song winners before him.
"Most Jamaican singers who are festival song winners are labeled that way throughout their career," LaVie said. "I will not fall in that category.  I intend to drive conversations around topical issues with music, using my life's experiences to create entertaining yet thought-provoking songs that will erase that thought process".
Born Laval Wilkinson, LaVie Lujah introduced himself to the music world in 2020 with his debut single 'I Can't Breathe.  He came into the limelight in 2021, making history as the first winner of the inaugural Jamaica International Independence Foreign Song Competition (JIIFSC), with his entry 'Certified Yardie'. In 2022, his entry Jamaica Rise and Shine won 2nd place in the same competition.
LaVie Lujah's decision to drop his debut album 'I am LaVie Lujah'  is undoubtedly a step in the right direction as he works to change a few perceptions about reggae and how the acts and musicians should look and sound. "I do songs that people only expect from an artist wearing dreadlocks", he said. "The songs on this album are about life and truth and embody the reggae spirit".
The Certified Yardie singer gets his inspiration from the legendary Bob Marley, Peter Tosh, Beres Hammond, Dennis Brown, and Gregory Isaacs. Like his mentors, LaVie Lujah aims to continue the true essence of the music genre as a singer and songwriter.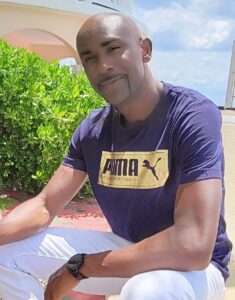 'I am LaVie Lujah' is available on all streaming platforms. For more information about the 21-song album and other projects from LaVie Lujah, visit his pages on social media and digital streaming platforms.
Follow and support LaVie Lujah on social media
Instagram @lavielujah
Facebook @lavie lujah
Twitter @laval­_wilkinson