Born in the parish of Clarendon, Jamaica, Andrew Greyson, better known as Faze, has come a long way in his career as a dancehall artist. At the young age of fourteen, he began formulating lyrics, and it was not long before he recorded his first major project in the year 2000.
Faze's passion for music grew when he migrated to Canada in 1996, where he has continued to develop his talents as an entertainer, music engineer, composer, and producer. His hard work and dedication have paid off, and his memorable works speak for themselves.
One of his most significant accomplishments was composing, mixing, and mastering a track for the legendary Bounty Killer dubbed 'Want War' on the 'Confused Riddim' on behalf of Keno 4 Stars Records. Faze has also produced several other hits, including 'Straight Jeans Riddim'– 2009, Eyesus– 'Skip to my Luu'– 2009, 'Party Swag Riddim'– 2011, Faze Ft. Patrice- 'Can I have you'– 2012, Dreams Riddim- 2012, Eyesus Ft I-Octane-'Rave All Night'– 2012, Fire Lion and Jlogics – 2013, and Eyesus- 'One Drop'– 2013.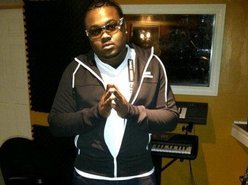 Faze's talent has not gone unnoticed, and he has had the opportunity to open for some of the biggest names in the dancehall industry, including Brigadier Jerry and Delly Ranks. He has also done studio work with renowned reggae singers such as Luciano, Richie Spice, Leeroy Gibson, Gyption, Jah Vinci, Iyara, Ghost, and General B.
Despite his achievements, Faze remains humble and continues to work hard to fulfill his dreams and please his fans and followers. He is also a skilled keyboardist and has graced the stage at major events such as Jah Youth Album launch in Toronto, Welcome to the Gully Movado in Hamilton, Return of the messenger Luciano at Kool Haus Toronto, Ang Toronto Tour- and ATI- at Premium Banquet Hall, Mississauga, among others.
Faze's talents and skills are endless, and his music continues to make waves in Canada and beyond. He is a true testament to the fact that hard work and dedication can pay off, and he serves as an inspiration to up-and-coming artists in the industry.