Multi-talented soulful songstress Empress Divine recently released her latest single Real Friends. The song produced by Stubban Gad Productions speaks about having genuine people in your life who have been around from day one.
Empress Divine is inspired by her love for Reggae and R&B music, which empowers her to write songs that touches her listeners. Real Friends was written while on a musical journey in Jamaica. She created a song that many can relate to based on the vibrations and principles she has within her circle. A visual for the new single is in the making so fans can so stay tuned.
At the age of eight, Empress Divine discovered her passion for music and was not afraid to express her talent. She began singing at school assemblies and talent shows and was encouraged by others who recognized her gift to pursue a career in music.
This talented singer/songwriter has been in the Toronto music industry for over ten years. Empress Divine started as a background singer for various artists and eventually went solo becoming the known artist she is today. She is also an exceptional DJ and has been selecting music for the past 12 years. She has worked alongside sounds such as King Stur Gav, SuperFresh, Kulcha Ites and Rebel Dawtas to name a few. Empress Divine is very active within the Rastafarian community, and as she evolves, she continues to uplift her community with her positive messages through music.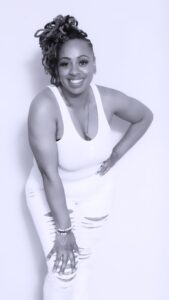 Over the years, Empress Divine has accumulated many accomplishments through her music. Her single Jah Lives remained strong for nearly one year on the Rebel Vibes Top 10 countdown on 105.5 Vibe FM, where her fans continuously voted for her to remain on the chart. Her next single Stop the Violence also climbed the Rebel Vibes charts for 25 weeks and held down the number one spot for eight consecutive weeks and was vaulted as a hit. In 2017, Empress Divine also went number one again on the Rebel Vibez Charts on Vibe FM, with her song Natty Haffi Grow.  It was vaulted after being on the charts for 25 weeks and holding the number spot for six weeks.
In recognition of Empress Divine's musical talent, she was nominated for 2010 Best Female DJ at the Reggae Music Achievement Awards. She also got nominations in three different categories at the Bashment Community Appreciation Awards in 2010: Best Dancehall Female DJ, Top Female Singer and Top Female Entertainer. In 2011, she received the Sandra Bashment Community Appreciation Award for Top Supporting New Artist and an Irie Music Award for Best Reggae Recording.
Empress Divine is currently working on a new single, titled Single Girl Blues, on which she is collaborating with Black Orchid, another female artist from Toronto. This track will be on her upcoming EP slated for release this fall.
For more information on Empress Divine and her music visit:
Facebook: @empressdivinemusic
Twitter: @empressdivine24
Instagram: @empress_eva_so_divine
For Bookings call: 416-799-2345