Toots Hibbert, Bob Marley, Barrington Levy, and Luciano also Makes the Cut
By Loop Jamaica
The late Crown Prince of Reggae Dennis Brown is the greatest Jamaican singer of all time, according to Rolling Stone magazine.  Brown is the best ranked Jamaican entertainer on Rolling Stone's 200 greatest singers of all time, coming in at number 67.
That's a credible feat for the Jamaican, as he finished ahead of more renown international singers, including Michael Jackson (No 86), Johnny Cash (No 85), Dianna Ross (No 87), and Barbara Streisand (No 147).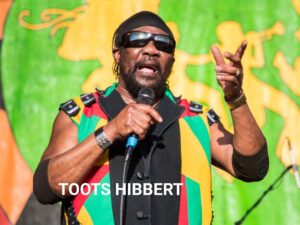 Toots Hibbert of Toots and the Maytals was placed at number 94, finishing four places ahead of the King of Reggae, Bob Marley, who was ranked at No 98.
Two living Jamaican musical superstars, Barrington Levy and Luciano, who were ranked at No 119 and No 143, respectively, also made the coveted Rolling Stone list.
According to the magazine, Aretha Franklin is the greatest singer of all time.  Rounding out the top 10 are: Whitney Houston (No 2); Sam Cooke (No 3); Billie Holiday (No 4); Mariah Carey (No 5); Ray Charles (No 6); Stevie Wonder (No 7); Beyonce (No 8); Otis Redding (No 9); and Al Green (No 10).
On New Year's Day, January 1, Rolling Stone released its selection of greatest singers of all time, but it has been met with much controversy, mainly because top singers such as Celine Dion, and the man often considered as the 'golden voice', Nat King Cole, did not make the cut.
Additionally, there were no spots on the list for Lalah Hathaway, Vanessa Williams, Natalie Cole, Dionne Warwick, Sarah Vaughn, Levi Stubbs of The Four Tops, among others often regarded as having good vocal abilities.
Others have suggested that entertainers such as Adele (No 22), Luther Vandross (No 31), Ella Fitzgerald (No 45), Lady Gaga (No 58), Michael Jackson (No 86), Taylor Swift (No 102), Christina Aguilera (No 141), Alicia Keys (No 188), and Kelly Clarkson (No 196) were ranked too low.
In contrast, there were some who complained that artistes like Mary J Blige (No 25), Ariana Grande (No 43), and Rihanna (No 68) were ranked too high on the list above better vocalists.
Amid the controversy, Rolling Stone urged its readers to "keep in mind that this is the greatest singers list, not the greatest voices list."  It added, "In all cases, what mattered most to us was originality, influence, the depth of an artist's catalog, and the breadth of their musical legacy.
"A voice can be gorgeous like Mariah Carey's, rugged like Toots Hibbert's, understated like Willie Nelson's, slippery and sumptuous like D'Angelo's, or bracing like Bob Dylan's," said Rolling Stone.  "But in the end, the singers behind it are here for one reason: They can remake the world just by opening their mouths," it stated.
In relation to the No 1 ranked greatest Jamaican singer, Rolling Stone contributor, Michelangelo Matos, highlighted Dennis Brown's emergence as a child star with the 1969 hit, 'No Man is an Island'.
"With a voice as tough-yet-velvety as suede, he was one of Jamaica's smoothest love men ever, not to mention a dispense of homespun wisdom on the immortal 1981 hit 'Sitting and Watching'," Matos wrote.
In his later years, before his death at the age of 42, Matos said, "Brown's soulfulness was unimpeachable — no less an authority than Bob Marley once declared Brown his favourite reggae singer."
Rolling Stone contributor, Maura Johnston, said Toots Hibbert "possessed a rough-edged, fierce voice that gave fire to the incarceration chronicle '54-46 That's My Number', and added a slyly endearing wink to the wedding-jitters chronicle, 'Sweet and Dandy'.
"My voice was developed going to church with my family," Hibbert said in an interview quoted by Johnston in his ode to the man who led the group Toots and the Maytals until his death on September 11, 2020.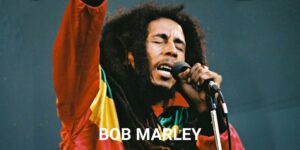 Another Rolling Stone contributor, John Dolan, said late Reggae King Bob Marley "invented a down-to-earth yet heraldic idiom that reflected the struggles and aspirations of tens of millions of people throughout the world.
"His voice was lovably ragged even on smooth tracks like 'Could You Be Loved', but his command of the dramatic octave leap that signifies our shared search for a better tomorrow had few peers," he indicated.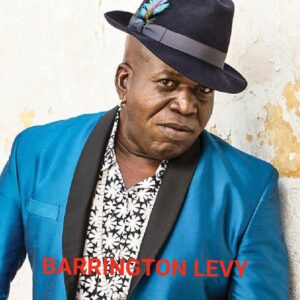 Meanwhile, Rolling Stone contributor, Noah Shactman, said Barrington Levy started his career as a dancehall star at the age of 14, and in the four decades that followed, he "managed to keep that horn of his loud as hell, and very much in tune", though his "class of dancehall brethren petered out".  Shactman further said, "If an air horn could sing, it'd sound like Barrington Levy: cutting, commanding, and a signal that the next tune is about to be massive."
Meanwhile, Rolling Stone writer Michael Goldwasser said "I've never heard a bad Luciano performance live, even when he's doing a backflip off a speaker.  "And in the studio, the Jamaican star is just as dynamic."  Goldwasser added: "The first time I produced Luci, I noticed his ability to instantly come up with a melody that seemed classic.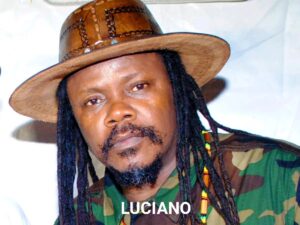 "When Luciano came on the scene in the Nineties, his tunes like 'Sweep Over My Soul' and 'It's Me Again Jah' immediately entered the reggae canon.
"Luciano once sang that he had 'the voice of a trumpet'. If anything, that's an undersell; he's got a range that extends from a rich baritone up to a strong falsetto.
"And he's a master of the lost art of harmonising — Luciano would be a top vocal arranger in NY or LA, if he weren't so committed to the roots," declared Goldwasser.