Canadian reggae sensation, Exco Levi, added another accolade to his already impressive career by securing the third spot in the prestigious 2023 Jamaica Festival Song Competition. Held at the Jamaica Arena on July 29th, the event showcased Levi's exceptional talent as he vied for the title against 10 other entrants in front of a captivated audience at the National Arena. 
Exco Levi's rendition of Pete Tosh's classic 'Johnny Be Goode' showcased his passion and determination from the outset, leaving no doubt that he meant business. Although the top spot was claimed by his label brother, Slashe, with his entry 'Best in the World,' Exco's achievement as a finalist in this renowned competition is a significant win for Jamaican reggae artists living and creating music in the diaspora. 
In the lead-up to the final, Exco and his team passionately promoted his entry 'Feels Like Home' across Jamaica and on social media, garnering tremendous support from fans both in the country and abroad. This shows the growing recognition and appreciation for Exco Levi's music, not only in Canada but also in the heartland of reggae, Jamaica.  
In an exclusive interview with the Jamaica Gleaner, Donovan Germain, the head of Penthouse Records and producer of the winning song 'Best in the World' by Slashe, shared his insights on the competition. He revealed that while his artistes initially had reservations about entering the contest, the experience has proven to be an invaluable addition to their resumes. 
Germain emphasized that beyond the aspect of winning, the exposure gained, and media profile established have been immensely valuable for the promotion of Exco Levi's upcoming albums.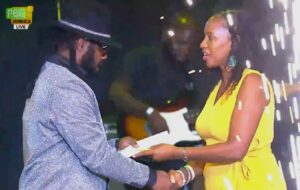 Exco Levi's participation in the Jamaica Festival Song Competition has left a lasting impact on the reggae community. As he continues to make Canadian reggae music shine on the global stage, let us join hands in celebrating his remarkable achievement and appreciating his artistry that knows no bounds. Don't miss Exco Levi's performance at the Grand Gala Celebration on Sunday, August 6th at the National Stadium in Jamaica.