As the world celebrates Earth Day on April 22, 2023, Canadian reggae singer Chelsea Stewart is dropping her latest single and music video titled 'Mama Nature' at a video launch party at Class Resto Lounge in North York. The song is a tribute to the beauty and fragility of the planet, and a reminder of the urgent need to protect it for future generations.
Stewart's love for nature began in childhood, spending time camping and playing in the ocean, and developed into a strong connection with the planet. She noticed that many people did not share her passion and instead treated the earth like garbage, which inspired her to write 'Mama Nature'. The song is a love letter to the earth, apologizing for humanity's harmful actions and urging listeners to take care of the planet.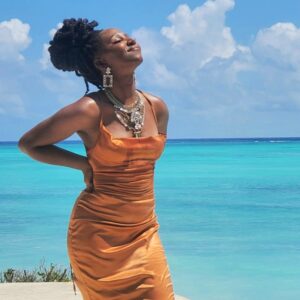 The video for 'Mama Nature' was shot in Portland and other parishes in Jamaica, displaying the beauty of the island's natural environment. In the song, Stewart delivers a powerful message about the importance of preserving the earth. She believes that reggae artists should do more to promote environmental protection and hopes that her song will inspire other musicians in the genre to do the same.
Earth Day is an annual event that began in 1970 and is celebrated by over a billion people in 193 countries today. The theme for 2023, "Invest in Our Planet," emphasizes the need for individuals and governments to take action to protect the earth's resources and combat climate change. Stewart's 'Mama Nature' is a timely reminder of the urgent need for environmental action and a celebration of the beauty of the natural world.
In conclusion, Chelsea Stewart's 'Mama Nature' is a powerful tribute to the earth and a call to action to protect it. As we celebrate Earth Day 2023, let us all take a moment to reflect on the beauty of the planet and the urgent need to preserve it for future generations.
Follow and support Chelsea Stewart on social media @
Insragram @cstewartsings
Facebook @Chelsea Stewart
Youtube @ChelseaStewartsings