Reggae music has come a long way since its inception in Jamaica in the late 1960s. Today, it is one of the top ten most listened-to styles of music worldwide, and its influence has spread across the globe, with Canada being no exception.
The country is home to several talented female reggae artists who have contributed significantly to the genre's growth and development over the years. From pioneers like Nana Mclean and Carol Brown to contemporary artists like Ammoye and Chelsea Stewart, Canadian women have been instrumental in building the reggae scene in the country.
Nana Mclean is a household name in the Canadian reggae scene. Known as the "Queen of Canadian Reggae," Mclean has been in the business for over four decades and has released several hit songs like 'Nana's Medley' and 'Are You Ready.' She has toured extensively and has shared the stage with some of the biggest names in reggae music. Mclean's contributions to the genre have not gone unnoticed, and she has been recognized with several awards, including the 1997 JUNO award for Best Reggae Recording.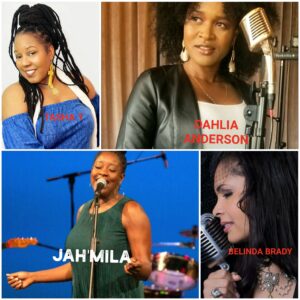 Other female reggae artists have made significant contributions to the genre include Tasha T, Tanya Mullings, Tonya P, Belinda Brady, Elaine Shepperd, and Sonia Collymore, all of whom continue to represent Canadian reggae on the international stage with class and dignity. These women have won several awards and nominations, including JUNO Awards, and have collaborated with some of the biggest names in reggae music.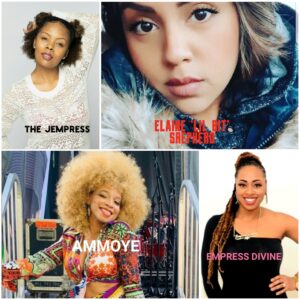 The new wave of female reggae artists in Canada is also making a mark in the industry. Artists like Ammoye, Jah'Mila, Chelsea Stewart, Tiffanie Malvo, Kris Kelly, and Phenique are leading the pack of performers carrying the reggae baton and making notable headway. Ammoye has been nominated for the JUNO Awards six times and has released several hit songs like 'Radio' and 'Sorry,' Her music has been described as a fusion of reggae, soul, and hip-hop, and she has performed on stages across the world.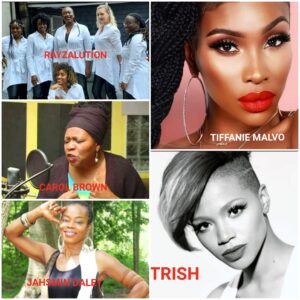 One of the most exciting things about the Canadian reggae scene is the emergence of the all-female band Rayzalution. This six-piece band has been ascending the reggae scene since 2018 and has been making waves with their energetic and infectious live performances. They have toured with reggae queen Marcia Griffith and have performed on stage with several reggae stars. The band's members come from diverse backgrounds, and their music is a fusion of reggae, soul, and funk.
Canadian women have played an instrumental role in building the reggae scene in the country. These women have not only contributed to the growth and development of the genre but have also helped to shape its identity. Their music has touched the hearts of many and has brought people together, transcending barriers of race, gender, and culture. The Canadian reggae scene owes a great deal to its female artists, and it is only fitting that we celebrate and honor their contributions.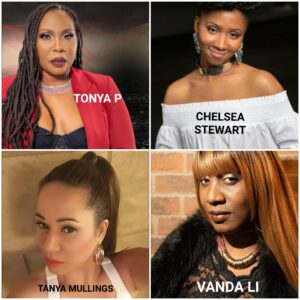 Let us all acknowledge, celebrate and support the female Canadian reggae artists like Nana Mclean, Carol Brown, Jackie James, Elaine 'Lil Bit' Shepperd, Tasha T, Belinda Brady, Tonya P, Sonia Collymore, Tanya Mullings, Ammoye, Chelsea Stewart, Tiffanie Malvo, Phenique, Jah'Mila, Empress Divine, Kris Kelly, The Jempress, Dahlia Anderson, Jahsmin Daley, Vanda Li, Tricia 'Trish' Campbell, Donna Mckeda, Elle Trema and all female artists who continue to make reggae music.