As the world continues to embrace the sounds of reggae music, Canadian reggae artists are carving out their own space in the international music scene. From JUNO winners Exco Levi and Kirk Diamond, veteran crooner Tony Anthony, to rising stars Ammoye, I Noah, Kairo Mclean and the Human Rights, Canadian reggae musicians are hitting the road taking their music to fans at home and around the world.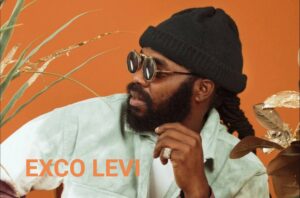 Exco Levi, who has won five JUNO awards for his reggae music, is set to perform in several venues across the USA and Canada.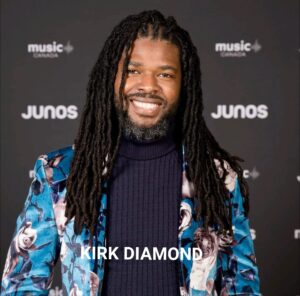 Kirk Diamond, another JUNO award-winning reggae artist, is also set to tour internationally in 2023. Diamond, known for his dynamic live performances and powerful lyrics, is scheduled to perform in the UK, the Netherlands and Canada.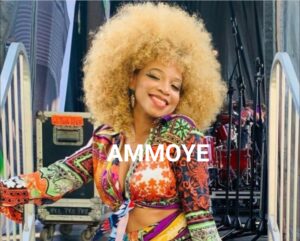 Six times JUNO nominee Ammoye is one of the hottest artists on the Canadian reggae scene, she's set to perform in several cities and towns in Canada in 2023.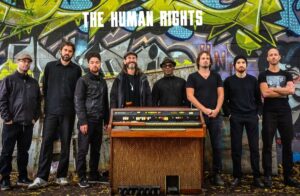 The Human Rights, a Toronto-based reggae band, is also set to tour internationally in 2023. The band's unique blend of roots, rock, and reggae music has made them a favorite among Canadian reggae fans. They are scheduled to perform in several cities in the USA and Canada.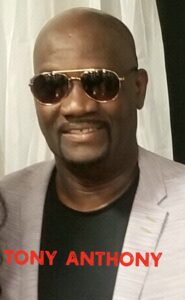 Tony Anthony, a Canadian reggae artist known for his melodious voice and uplifting music, is set to perform in Australia, Fiji, and Jamaica in 2023.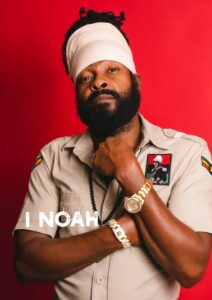 I Noah, another rising star in the Canadian reggae scene, is set to perform in Europe in the summer of 2023. He will be performing in festivals in Germany, the Netherlands, Jamaica, and Canada.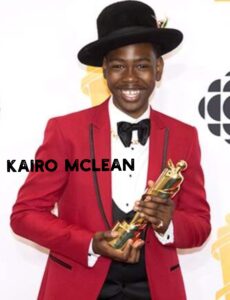 Two-time JUNO award winner Kairo Mclean will be busy this summer hitting the road and bringing his uplifting reggae vibes to his growing fan base in Canada.
Here are the tour itineraries of these prominent Canadian reggae artists highlighting some of the venues where they will be performing in 2023.
The Human Rights – Reggae Strong 2023 Tour Dates:
Fri May 19 – London ON @ Sunfest Block Party: Festival of Festivals
Tue Jun 20 – New York NY USA @ Shrine World Music Venue
Wed Jun 21 – Philadelphia PA USA @ World Cafe Live
Thu Jun 22 – New York NY USA @ Drom
Fri Jun 23 – Newmarket NH USA @ Stone Church Music Club
Sat Jun 24 – Putney VT USA @ Next Stage Arts Series
Sun Jun 25 – Boston MA USA @ Bill's Bar
Mon Jun 26 – Providence RI USA @ The Parlour
Sat Jul 01 – Wolfe Island ON Canada @ Hotel Wolfe Island
Fri July 28 – Toronto ON Canada @ Yonge Dundas Square
Sun July 30 – Guelph ON Canada @ Hillside Festival
Fri Aug 18 – Westport ON Canada @ The Cove
Sat Aug 19 – Tiny ON (private party)
Sat Aug 26 – Collingwood ON Canada @ Collingwood Summer Music Series
Wed Sep 13 – Burlington VT USA @ Higher Ground
Thu Sep 14 – Ottawa ON Canada @ Rainbow Bistro
Fri Sep 15 – Montreal QC Canada @ La Sala Rossa
Sat Sep 16 – Fredericton NB Canada @ Harvest Festival
Tue Sep 19 – Hampton NB Canada @ Hampton Brewing Company
Thu Sep 21 – Halifax NS Canada @ The Marquee Club
Sat Sep 23 – Quebec City QC Canada @ L'Anti Bar
Sun Sep 24 – Wolfe Island ON Canada @ Wolfe Island Equinox
Sat Sep 30 – Bracebridge ON Canada @ Bracebridge Hall
Fri Oct 13 – Toronto ON Canada @ The Garrison
Sat Oct 14 – Buffalo NY USA @ The Cave
Fri Oct 20 – Sarnia ON Canada @ Paddy Flaherty's
Sat Oct 21 – Chicago IL USA @ The Wild Hare
Wed Oct 25 – St. Louis MO USA @ Broadway Boat Bar
Thu Oct 26 – Memphis TN USA @ The Hi-Tone Cafe
Fri Oct 27 – New Orleans LA USA @ NOLA Reggae Festival
Sat Oct 28 – Austin TX USA @ Flamingo Cantina
Sat Nov 25 – Hamilton ON Canada @ Corktown Pub
AMOYE
May 20th – The Block Party Festival of Festival) A Sunfest Production) – London ON
May 27th Nathan Phillip Square 2:30pm
May 27th – The BSMT254 Toronto 8pm
May 28th – Mel Brown Music Festival. Kitchener ON.
May 31st – Park Hyatt Hotel. 6pm. Yorkville, Toronto.
June 3rd – Junction Pop Up Series. Toronto
June 22nd – Theatre Le rift (Le Rift Exposition Spectacles Cinema – Quebec
June 29th – MDC Côtes-des-neiges. Quebec City
July 2nd – AGA KHAN Museum Summer Festival.  12pm. Toronto
July 7th – Mariposa Folk Festival – Orillia
July 8th & 9th – Northern Lights Festival Boréal – Sudbury
July 12th -: Saint-Bernard – 8pm. Mont-Tremblant.
July 28th – Unity Festival. Nathan Phillip Square. Toronto
August 11th Bout du Monde Music Festival – Gaspe, Quebec.
August 23rd – Whimsical Wednesday. Cambridge City Hall. 6:30pm. City of Cambridge.
September 21st – Contact East. Heritage Theatre. Newfoundland
September 22nd – Mosaiq Festival – Moncton NB.
November 30th (date tbc) – Cambridge Winterfest Festival) – 4pm. City of Cambridge
 KIRK DIAMOND
May 12-14th-New Skool Rules festival – Rotterdam, The Netherlands
May 20th-Fire in the City – Toronto
May 26th- June4th-Uk album Media Tour
June 7th-Canadian Music Week
The Baby G
July 1st-Canada Day, Pickering
July 2nd-Niagara Falls
July7th-Summer series, Brampton
July 29th-Reggae on the mountain, Blue Mountain Village
August 6th-Island soul, Harbourfront Toronto
September 2nd-Summer Soulsa, Fredericton, NB
September 3rd-Montreal
 MORE DATES TO BE ADDED
 EXCO LEVI
May 26th– Exco Levi High Priest Music Festival-
Garrison, Toronto
Sunday May 28th– Martha's Vinyard, USA
Monday May 29TH-Bill's Bar -Boston, USA
June 21st-Victoria Ska Festival, British Columbia
June 23rd-Salt Spring Island, Beaver Point Hall, British Columbia
July 28th-Dundas Square, Toronto
July 9th– Afro Fest, Toronto
July 29th– Collingwood Ontario, Canada
 MORE DATES TO BE ADDED
INOAH
June 3rd-Rasta Got Soul Festival – Canada
July 30-Canna Cruise – Amsterdam
July 29-Black Forest Festival – Germany
Aug 4th-Ruhr Reggae Festival – Germany
MORE DATES TO BE ADDED
TONY ANTHONY
May 20th– Sydney—Australia
May 26th-27th– Sydney, Australia
June 3rd– Fiji
June 10th-Fiji
June-Caymanas Estate, Jamaica
July -Clarendon College High School Reunion, Toronto
September-Vere Technical High School Reunion, Toronto
October- Alpha Academy High School Reunion
 MORE DATES TO BE ADDED
KAIRO MCLEAN
May 20th- GoodLot Brewery
May 26th – Exco Levi HighPriest Festival – Toronto
July 15th – Reggae on the Rideau-Smith Falls
July 29- Blue Mountain Village
Sept 1 – Calgary Festival
Sept 2- Cocktails and Jerk Festival-Edmonton
Sept 20 – Friends of Simon Wiesenthal Center for Holocaust Studies- Mel Lastman Square
MORE DATES TO BE ADDED