State Minister in the Ministry of Industry, Investment and Commerce, Dr Norman Dunn, believes that Sunday's Burna Boy concert is a clear signal that Jamaica is "open for business".  Dunn, who watched the concert from the VVIP Lounge, applauded the effort despite some technical glitches.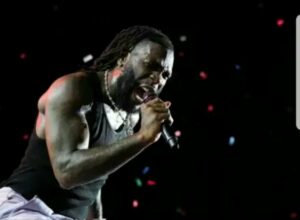 "The star qualities outshined despite the occasional hiccups, but it was a massive set-up, and, of course, excellence is what you want. But this happens at large concerts all over the world. The show did go on, the crowd support was tremendous, and when I was leaving the stadium, looking at the layout, anyone could see the stadium is a good venue. It lived up to expectations," he said. "I think it's a signal that Jamaica is open for investment, as well as more international performances of this calibre. We have a distinctive brand, and our creativity has always been highlighted (so) our island could almost possibly be the centre of this activity right through the year."
"Lila Ike really serenaded everyone, she felt the mood of the people and delivered. Popcaan, a crowd favourite did well, and to top it off, Beres Hammond, who is from my area of Annotto Bay, joined him on stage. We acknowledge him as an icon and he can do no wrong," he said of the performances.
There were guests' appearances from Protoje, Kabaka Pyramid, Serani and Toni-Ann Singh. All the artistes were engaging, but Burna Boy had to pause his set more than once. He acted quickly in getting the audio engineering team to resolve issues with the Stephanie sound, all while engaging the audience. Prior to that, Popcaan's performance was also interrupted by technical difficulties which caused him to abruptly exit the stage until it was fixed. Khadine 'Miss Kitty' Hylton, who hosted the event, also experienced similar challenges.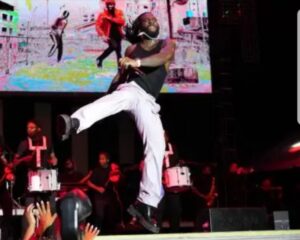 Burna Boy's catalogue was well-received. Songs from the Love, Damini album, like For My Hand, Kilometre and It's Plenty, had the patrons rocking and singing along. They also enjoyed Onyeka (Baby), and Bank on It, which were on his fifth studio album, Twice as Tall, which won the Grammy Award for Best World Music Album, and Ye. He also performed Alone, from the soundtrack of the Wakanda Forever film and his remix version of Jerusalema. He concluded the show with an unforgettable performance of Last Last, also from the Love, Damini album.
The promoters, Twisted Entertainment, Duke Concept and Solid agency, in a release last night, apologised for technical difficulties with the sound.  "We also apologise for flaws in crowd control for particularly the Ultra VIP. We are committed going forward to ensuring a better experience where these are concerned fulfilling a better overall entertainment product," the release said.