Grandson of legendary reggae singer Bob Marley, Joseph 'Jo Mersa' Marley was found dead in the United States on Tuesday.  Jo Mersa, the son of Stephen Marley, was reportedly found unresponsive in a motor vehicle.
The 31-year-old was known for songs such as 'Burn it Down', 'Made It', and 'No Way Out'.
News of his death triggered an outpouring of tributes on social media.
Opposition Leader Mark Golding described Marley's death as "tragic" and remembered the singer as "a talented young reggae artiste".  Golding said, "The loss of a child is a devastating blow and something no parent is prepared for, I send my condolences to Stephen and the entire Marley family. May he rest in eternal peace."
Disc jock and producer Walshy Fire said: "(Jo Mersa's) talent and intelligence was insane. Love you king. So glad I got to work with you."
Meanwhile, Leah Tavares-Finson, the sister of Marley's uncle Damian Marley, posted, "Rest easy my darling nephew", with crying emojis.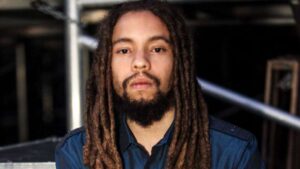 The Jamaican American reggae artist is one of two of Stephen Marley children, who additionally has a daughter, Mystic Marley. Stephen's siblings include musician Ziggy Marley and entrepreneur Rohan Marley.
Jo Mersa spent his early years in Jamaica before he moved to Florida in high school. He studied studio engineering at Miami Dade College.
Marley reportedly suffered from asthma.