As Mother's Day celebrations abound in the Greater Toronto Area (GTA) each year, it's often challenging to find events that specifically honor fathers. However, Big 7 Promotions, a premier black-owned entertainment event company, aims to fill that void with their annual Father's Day event happening on Saturday, June 17, at the Rembrant Banquet Hall in Scarborough.
Established in 2010, Big 7 Promotions has become a prominent player in the event and entertainment industry. Led by a team of dynamic professionals, the company strives for excellence, creativity, innovation, and customer-focused service. Their commitment to providing top-quality support and efficient services has earned them a reputation for reliability and integrity.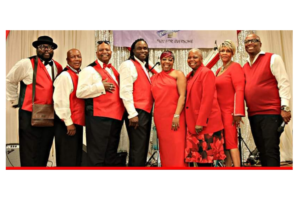 With over thirteen years of experience, Big 7 Promotions has organized a wide range of events and services. From fundraisers for scholarships and food and clothing drives for local charities to elegant dinner and dance affairs and family fun days, their diverse offerings cater to various interests and community needs. They have also hosted gospel functions that blend uplifting performances with inspirational messages, spreading positivity and blessings.
One notable aspect of Big 7 Promotions is their dedication to giving back to the community. They offer volunteer services in hospitals, schools, and community events, supporting various causes and initiatives. The company's commitment to making a difference extends beyond entertainment, and their excellence and quality service has earned them a loyal following and established them as a trusted name in the industry.
For those looking to celebrate Father's Day in a special way, Big 7 Promotions provides an opportunity to honor and appreciate fathers with a dedicated event. With their expertise in event planning and entertainment, attendees can expect a memorable experience that acknowledges the invaluable role of fathers in our lives.
This year's Father's Day event features musical tributes by DJ Wayne Vernon, DJ Corey, and Joshua Lucas. Doors open at 6PM, dinner will be served 7PM-9PM. For more information contact: Basil 416-577-8424 or Angela 416-303-0967.