Owen Calvin, known in the reggae community as Anthony Y Not, was born in Lucea, Hanover, Jamaica. His love for music started at a tender age, seeing his mother, a big dancehall fan going to parties on weekends.
 He was fascinated when he listened to the legendary Brigadier Jerry and the Jah Love sound system and knew music was something he wanted to do. In 1997 Anthony Y Not started his campaign to be a recording artist, honing his craft and learning about music.
His break came in 2008 when he recorded for the first time in a recording studio with D.J. Stunna, the CEO/Producer at Must Rich Record. Anthony then began to master his craft as a dancehall artist performing on sound systems.
 In 2010 he performed on his first major stage show at Rasta Fest in Toronto. His fan base started growing, and he got bookings to perform in Montreal at the Jamaica Day Reggae Festival, Jambana Reggae fest, and the Durham Festival, to name a few.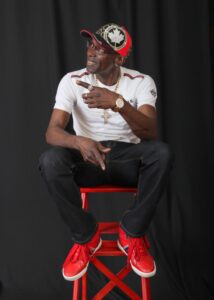 Anthony Y Not is known for recording positive lyrics in his music for the world to embrace. With songs like 'Hold Down Campaign', 'Like What You Do', and 'Cool and Calm', he has proven himself to be one of the consistent artists in the Canadian reggae industry.
Despite his growth and rise in the music business, Anthony Y Not has remained focused on getting his material ready because he is eager to make his mark Internationally in 2023.