Reggae singer Andy Livingston recently teamed up with dancehall star Busy Signal to record his new hit single titled 'Dancehall'. Livingston says the song is a throwback to the good old days of dancehall music.
"It's clear to be seen that dancehall music has lost its way.  It no longer has that authentic Jamaican vibes and energy that make people want to dance. This new generation of dancehall music producers and artistes are trying to do something different with the genre, but they have injected too many foreign elements into it. The music is no longer dancehall, it sounds more like hip hop.  This song pays tribute to the original dancehall genre and culture. If we want dancehall music to continue being a force on the world stage we need to get back to our roots," he said.
The song which was co-produced by Andy Livingston and Courtney Panton was released on all digital platforms including Spotify, Amazon and iTunes on September 5. Since then, it has been receiving heavy rotation both locally and overseas.
"This song is getting tremendous support from radio and sound system DJs all over the world. It's getting a lot of rotation in Jamaica, the US, Africa, Europe and the UK. I'm very happy about the response it's generating," said Livingston.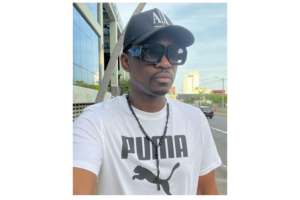 He also revealed that he plans to shoot a video for the song. "This song has the potential to be a huge hit and we intend to do everything we can to make that happen. Busy Signal has a very hectic performance schedule but as soon as he's available we're going to shoot a video that will be used to ramp up the promotion of the song both locally and internationally."
Some of Andy Livingston's other songs are 'Reach Out' featuring Luciano, 'Good People' remix featuring Peter Metro, 'No Solution' and 'My Promise'.