Andrae Duhaney, also known as Mysta, is a singer-songwriter who is making waves in the reggae music scene in Canada. Born and raised in Jamaica, Duhaney's love for music began at a young age, when he started singing at church and school concerts. His music is heavily influenced by R&B and soul, which can be heard in his latest single, 'Swept Away'.
Duhaney's career in music began in 2016 when he released his first single, 'Guilty'. Since then, he has released other singles and an EP titled 'Quite a While'. He has gained recognition in Canada and his native Jamaica, leading to performances at popular events such as the Montreal Reggae Fest and the Ottawa Jamaica Day Festival.
Duhaney's latest single, 'Swept Away', released under the independent label Rumba Box Records and produced by Patrick "Dr. Watson" Quine of Watson Unlimited Music, shows the continued growth of the artist. The track is distributed by Zojak World Wide Digital Publishing Company and is available on all digital platforms.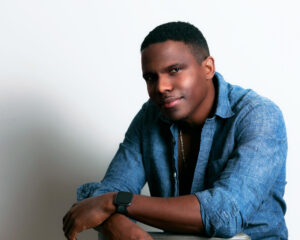 In addition to love songs, Duhaney enjoys writing music that inspires and empowers people to strive for their desires. He believes that music is about sharing positive energy that uplifts the spirits of listeners. This passion for spreading positivity can be heard in his work, where love and productive lyrics are common threads.
Apart from his music career, Duhaney has honed a career in the tech industry over the past ten to fifteen years since graduating from the University of the West Indies. He sees parallels between creating music and building software, where both require hard work and dedication to produce something of quality that people will love and appreciate. However, he has now set his sights on establishing a career in music, enthusiastic about sharing his experiences with the world.
Duhaney's ability to blend reggae with R&B and soul has created a unique sound that sets him apart from many other reggae artists. With each release, he shows growth and diversity, both in his vocal delivery and lyrical content. And with the release of 'Swept Away', Duhaney is poised to continue his rise as a reggae star.