Reggae North Celebrates Three Years of Highlighting Canadian Reggae/ Dancehall and its contributors to Canada and the world.
On January 12th, 2020, at the beginning of the COVID-19 pandemic, Reggae North launched the first edition of their online magazine, Reggaenorthca.com. Three years later, it has been recognized, awarded, and lauded by many for its consistency, accuracy, informative and relevance in the Canadian reggae community and beyond.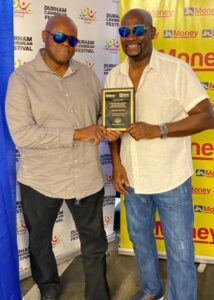 The concept of Reggae North started in 2017 as a blog. We shared the latest music, news stories, and opinions on Facebook, Instagram, Twitter, and other social media outlet. However, Reggae North recognized that many talented artists were creating great music in Canada. So, we decided to develop this platform where we profile and write articles focusing on artists, journalists, and people who have and are still contributing to reggae and other aspects of Jamaican culture in Canada.
Since our inception, we have recorded a steady growth in the number of visitors to our website, and our returning readership increases weekly. Today, the website attracts 5,000 to 10,000 visitors weekly, and we plan to keep attracting new readers with each publication.
Our other achievements include broadcasting 6 hours weekly on WJUP 103.9 LP FM Radio Station in South Florida, marketing Canadian artists and their music to an international audience on the Reggae North Jam.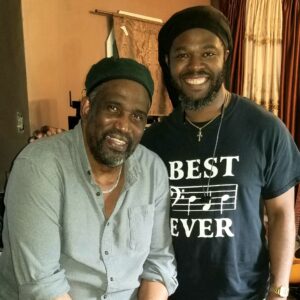 Beginning January 2023, Reggae North will embark on another chapter by releasing songs from the highly anticipated Keele Street Riddim Project.  New singles from some of Canada's most talented artists will be released monthly, culminating with the launching of the complete album in April.
Many stalwarts in the music and radio business have supported Reggae North over our short life span.   Below is a subset of their comments on our 3rd anniversary.
"Allow me to add heartiest congratulations to REGGAE NORTH on this, your third anniversary. Not many publications of a similar nature reach this milestone…but more importantly, not many have maintained the high standards you have, so far.  I encourage you to keep doing what you're doing, continue to keep us informed and to shine a light on our music and culture, toward a brighter day.  Best wishes to the entire Reggae North Crew and I wish you many more anniversaries. God bless 🙏🙏🙏".                                                                            Richie B, Radio Broadcaster, The Bridge 99 FM. 
"Who knew so much was going happening, on the reggae scene in Canada? Thanks to Reggae North and their consistent, entertaining, informative, fresh, and new articles and features I'm always in the know. BIG UP ON 3 YEARS!!! So proud of the team. Looking forward to seeing a "0" after that "3". Here's to many more years".
Kathy Gayle, TV/Radio Producer & Writer, Manager. Member, ACCM- Jamaica.
"Writing for Reggae North has been truly fulfilling and educational. Through the website, I have been introduced to many artists and organizations in Canada, I never heard about. I give Tony Anthony and his team credit for staying the course because producing fresh content for a website is not an easy task.  Long may it continue."
Howard Campbell, Senior Writer, Jamaica Observer.
"Reggae North has become a refreshing new go-to for reggae/music news from Canada.  This outlet should be embraced in the music scene as there a very few spaces to highlight and celebrate what is happening in the North. I look forward to seeing the growth and supporting and contributing to same".
Danae Peart-Peart Media & Business Consulting.
"I appreciate the work and endeavours of Reggae North in creating a platform for Canadian artist like myself to be seen and heard on a consistent basis. Reggae North as become a reliable online platform where people are able to keep up to date with our works and helps us to stay relevant in the Reggae music industry.  My hats off for all their continued support"!                                                                
5 Times JUNO Nominated artist Ammoye.
 "Congratulations to Reggae North on its third anniversary! This platform has now bridged the gap between Canadian reggae and the rest of the world. Over the years the assumption has been that any reggae from this side of the world is coming from the United States. The continued contribution that Canada has given to the genre of reggae now gets highlighted on a regular basis via Reggae North".
Steven "Sir Rockwell" Warner, CEO RDB ENTERTAINMENT GROUP,  Owner of RockDaBox.net, host of the most syndicated Caribbean formatted online morning show "The Wake Up and Live Show".
 "Personally appreciate the efforts of Reggae North being a PROACTIVE movement towards to betterment of our Reggae community in Canada. The inclusion of reggae across the country, and all ages is representative of the movement that is happening in this country, and it can only result in progress for this music. Reggae music to the world".                                                   Joshua Lucas, DJ, Musician and Event Producer.
"I'm happy to know one of the founders and I discovered so many talented artists through Reggae North. I had no hesitation to interview and feature some of them on my weekly reggae show. Happy birthday Reggae North, all the best".                    Johan 'DJ Jahmon' Livens, Radio Broadcaster-LOCKDOWN RADIO UK. 
Reggae North would like to take this opportunity to thank everyone for their continued support.  The future is bright for reggae and dancehall music in Canada.  It's our organization's desire to continue with this mission to publicize the growth and help with the recognition of reggae music from Canada.
Follow, like, subscribe and contact Reggae North
Email @ reggaenorth1@gmail.com
Follow, like and subscribe to Reggae North
Instagram @ Reggae.North
Twitter @NorthReggae
Facebook @Reggae North.
YouTube @Reggae North