"How many Canadian reggae artist doing it fulltime?  Just Musik".  I was intrigued by the curious but relevant question posted by veteran Canadian radio announcer Patrick Roots on his Facebook page a few days ago.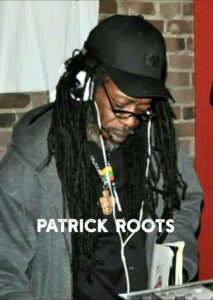 For several years, I have witnessed many talented artists emerge on the Canadian reggae music scene, and after a while, they would disappear into obscurity.
When asked most why they gave up music, in unison they sang the same tune. "This country has nothing in place to encourage reggae artists to stay in the music business, and if it exists, they have little or no access to it.  We have only very few outlets to expose our talent, and the minimal times we get to perform on stage, there is little or no compensation for our work".
Over time frustration and growing responsibilities forced artists to find better financial gaining alternatives.  Some leave and move on to pursue other things; not because they have fallen out of love with music, but because they had no choice.  They have to prioritize, and almost every time, their jobs take precedence, and music automatically gets pushed into the secondary option.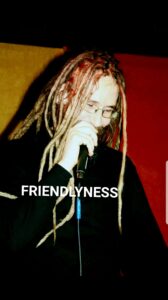 Friendlyness is a member of The Human Rights, one of Canada's most popular reggae bands.  The multi-instrumentalist works as a manager of a popular Cannabis store in Toronto.  For him, music will never be a hobby, and he believes working a 9 to 5 job does infringe on creativity.
"For me, music will never be a hobby because even when I didn't have a job, music was not a primary income source, but more like a supplement. Most real artists and musicians don't do it for the money, they do it for the love of the art, or the culture", the reggae-strong DJ said.
"Being an artist is a full-time job, writing songs, producing music, spending time in the studio, etc.  These things all take time, and when you work 8 hours plus, travel to and from work, come home, have something to eat, a little family time, the day is done, and your art suffers, but it's a necessity", Friendlyness continued.  "Working a 9 to 5 job takes away from my creativity as an artist, there's no balance in that lifestyle.  Even at the job, they talk about work/life balance, but just with the job alone, there's no balance".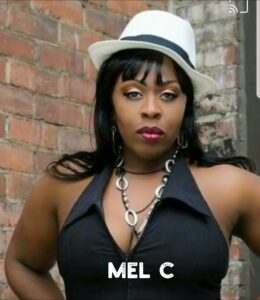 Female vocalist Mel C works in the healthcare industry and has learned to balance both.  "My job doesn't take away from my creativity as an artist because I have learned to balance work, life (family) and music.  I created a balance so that one doesn't affect the other", she said.
"I do believe because most artists are not dependent on music as a primary income source, it has relegated music to being just another thing they do, but it is not by choice.  The Canadian music industry has forced many artists to treat music as a "hobby.   We have to do this because this is our means of survival hence job dependency".
One of the most booked Canadian reggae artists Steele does not buy into the argument that having 9 to 5 employment makes you a part-time artist.  He believes it's more about balancing the two.
"I don't believe that because music may not be your main source of income, it translates into a hobby", the people's artist said.  "If you spend time / Energy/ and money to organize and gain global recognition, then one cannot assume it's a hobby because all your finances are not dependent on that one source", Steele continued.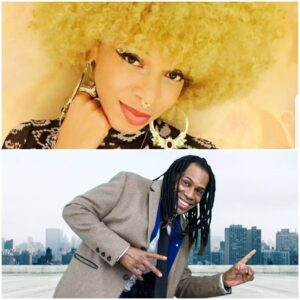 "I've always been involved in different careers, and I continue to do that.  One of my main sources of income is being a licensed Mortgage Agent.  I have helped many people with their Mortgage Financing needs, and it's one of my many passions.  I created my balance by understanding the environment I live in, the different seasons in Canada (Spring/ Summer/ Autumn/ Winter) make me mentally aware of how I need to adjust my lifestyle to gain maximum benefits".
Songstress Ammoye is one of the few reggae artists who does not rely on a 9 to 5 job to supplement her income, and although she does not believe having a job makes you a part-time artist, she says there are a lot of benefits when you do music full time.
"Some benefits of doing music full time are, I get to focus totally and completely on my art and my goals for my music career.  There is no plan B, only plan A, and that for me is music" she said.
"There are no distractions from anything else, and so my energy goes into cultivating the relationships I've built and continue to build on.  I also have the time to put in the work required to be successful in acquiring bookings and all the appropriate opportunities to sustain my career", the Canadian reggae princess continued.
"When I used to work a 9 to 5 Job, my days were filled with working, and by the end of the day, when I got home, I would be exhausted and not feeling the energy to properly dive into what I needed to do for my music".
Ammoye went on to say that from the day she decided to do music full-time in 2007, she had no choice but to find ways in the music business to build up her income.
"I had to seek ways to make a living/income to stay on top of the game.  I started singing background vocals for several artists and toured with these artists, which allowed me to build and cultivate relationships.  Those opportunities created an income and the chance to learn firsthand what I needed to do to survive in this business", Ammoye said.
"The majority of my income in music comes from bookings, bookings, bookings.  I also have had some sync and Licensing opportunities which I'm working to obtain more of.   Also, royalties and publishing are other opportunities that bring an income as well.  I feel the possibilities are endless, especially living in Canada, which provides support from granting bodies like Factor, OAC, TAC, and Orion Fund, to name a few, that assist artists like myself".
Research shows that many successful singers and players of instruments worked in other careers while pursuing their music careers.  Superstar Shaggy was once a Lance Corporal in the United States Marine Corps and fought in the Persian Gulf War.  Veteran deejay Lieutenant Stitchie worked as a biology teacher at Spanish Town School in Jamaica while pursuing a music career.  Popular reggae/gospel singer Alaine worked in investment banking at JP Morgan Chase in the USA before moving back to Jamaica to focus on her music career in 2004.
Artists understand that having job is a necessity for survival, but it is hard for some to balance a music career and a regular job, so many get frustrated and leave the industry. Those who remain somehow figure out how to do both and continue to fight for that break that will take them out of obscurity.  They consider themselves professional and not part-time artists creating music as a hobby.