Brampton-born and raised singer Jônelle has a new song on the market titled 'I Got You. It is produced by Lt. Irie and was released in late May.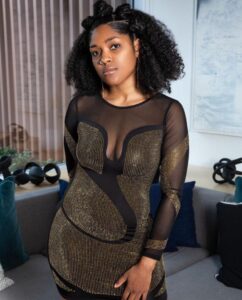 Like her previous songs, she wrote the sensuous pop ballad. Being original, Jônelle insists, is important to her making a mark. According to her, "'I Got You, was inspired by my natural ability to write any song I feel like."
Jônelle's parents are Jamaican, and she grew up hearing and admiring a number of reggae acts including roots giant Barrington Levy and lovers rock kingpin Sanchez. Although she has been artistically active since age six, Jônelle began recording songs three years ago. Her debut came with 'Sunshine', a song she wrote at age 16. Since then, she has released several singles such as 'Don't Deserve Me', 'Uber', and 'Young Girl.
Fans of Jônelle and her music can catch her performance on Saturday, September 10th at Jones and Jones Flavours & Vibes FREE Block Party at Buffy Lane parking lot behind the House of Kuumba 15 Queen Street West, in Brampton!
Follow and support Jônelle on social media
Website— https://linktr.ee/_iamjonelle
Facebook @ Jônelle Music
Instagram @_iamjonelle
Twitter @_iamjonelle
Tiktok @_iamjonelle